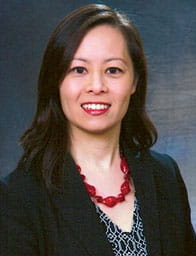 Debbie Wong, CPA, CA, CRPC®
Vice President, Tax Consulting, Private Client Group, Raymond James Ltd.
Debbie joined the investment services business after deciding to focus her time on helping people with their tax concerns through value-added services rather than through a fee-for service model utilized in public practice.
As part of our team of private wealth professionals, Debbie works with our financial advisors to guide their high net worth clients towards practical solutions to their tax issues. She has expertise in Canadian and U.S. personal tax, specific issues affecting U.S. citizens or Green Card holders, and cross-border tax (immigration and emigration). Debbie joined Raymond James in 2004 as the Tax Manager in Operations and then transferred to Private Client Solutions in 2013.
Prior to joining Raymond James, Debbie gained ten years of experience working in public practice as an expatriate tax manager at a major international accounting firm and articled at an accounting firm handling financial reporting and tax compliance for small business families. Debbie obtained her chartered accountancy designation (CA, CPA) in 1998. She also earned the U.S. Chartered Retirement Planning Counselor designation (CRPC®) in 2018 to expand her perspective on the unique planning needs of our cross-border clients.
In her free time, she enjoys relaxing and travelling with her husband, and taking a particular interest in nutrition and fitness methods to age backwards.
Trevor R. Parry M.A., LL.B, LL.M (Tax). TEP
Senior Estate Planning Advisor
Trevor holds an undergraduate degree in History from Trinity College at the University of Toronto, a Master's Degree in History from the University of Toronto, a Bachelor of Laws degree from Queen's University and a Master of Laws in Taxation from Osgoode Hall. Trevor's insights have been published in periodicals, journals, and newspapers across Canada and he has provided professional commentary for the Business News Network, among other media outlets. He also speaks regularly across the country for organizations such as STEP and Advocis. Trevor is a member of the Society of Trust and Estate Practitioners, the Canadian Tax Foundation, the Albany Club, and the Royal Canadian Military Institute. He is an Associate Member of CALU and is a member in good standing of the Law Society of Upper Canada, having been called to the Ontario Bar in 1996.
Janet Mason
Vice President, Senior Trusts & Estates Counsel, Private Client Solutions
Janet Mason is Senior Trusts & Estates Counsel with Raymond James Ltd. She identifies strategies and potential considerations for high net worth individuals, and creates and delivers informative and entertaining presentations for Raymond James advisors and the public.
Prior to joining Raymond James in 2017, Janet was with a competitor where she successfully developed a similar role and, in the last year of her tenure, was responsible for her team's process, professional development and deliverables. She regularly collaborated across divisions and led a special operations project involving various departments in Canada and the US.
Janet was one of less than ten in her Osgoode Hall Law School graduating class to achieve a specialized degree in litigation, dispute resolution and the administration of justice. Janet was also one of only 22 people in the province selected to complete articles by way of clerkship with the Ontario Superior Court of Justice. She was called to the Bar in 2006 and began her career as a litigator in private practice where she remained until 2014. Her focus was on business law and trusts and estates law. Janet has been published nationally on various legal topics and she has also taught law.
She acquired an extensive business background in the private sector prior to law school and has been an entrepreneur. Janet is a member of the Law Society of Ontario and the Canadian Bar Association.
Janine Davies, MBA
Vice President & Executive Director, Raymond James Canada Foundation
As the Executive Director of the Raymond James Canada Foundation, Janine Davies directs the workplace giving and client philanthropy programs nationally for Raymond James Ltd, Canada's largest independent brokerage firm. Under Janine's leadership, the Foundation serves as a catalyst to mobilize the cumulative resources of Raymond James at both corporate and grassroots levels to make a meaningful impact in communities across the country.
Janine works directly with RJL advisors and their clients to develop personalized strategic giving plans that align with both their philanthropic and financial goals. Janine employs a donor-centric, consultative approach to philanthropy, working with accountants, lawyers, and estate planning advisors to craft customized solutions for each client.
In addition to her 25 years of experience in banking and finance, Janine is strongly committed to her community and a firm believer in the importance of stepping up as a leader in the public realm. She presently sits as special advisor to the board of Drug Free Kids Canada, and an active member of both Canadian Association of Gift Planners (CAGP) and on the Executive of the Estate Planning Council of Vancouver (EPCV).
See the Charitable Giving Program section for more information.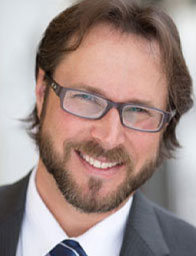 Jeff Meier
Jeff Meier has joined our team as an Estate Planning Advisor for Southwestern Ontario, working from the Steele Wealth Management location in Waterloo. Jeff's passion and enthusiasm, coupled with his experience and knowledge of our business make him an excellent addition to our team. Jeff will work with our clients seeking estate planning advice and/or insurance solutions.
Professional Experience
After an exciting career with the Canadian Forces, Jeff passionately pursued his interest in the financial services industry. After 2 years working corporately at a Canadian financial services company, he focused his energies within the insurance and estate planning areas for the past 15 years. Most recently, Jeff managed the Insurance, Estate and Group Benefits Division within one of the larger branches at a major independent Canadian financial institution.
Creative Approach
Using his extensive industry knowledge, Jeff develops customized personal and corporate financial road maps for professionals, small businesses, and corporations seeking effective tax reduction, retirement planning and estate planning solutions, designed to minimize taxes and maximize personal and corporate asset and income positions.
---
It is the framework which changes with each new technology and not just the picture within the frame.